Being artistic is something I uncovered as a small child when I defiantly used my mother's paint set, after being told not to…  My mother's anger dissipated quickly as we both discovered that the painting I produced was "pretty good!"  From that moment, I was encouraged to explore my creative side.
My career in marketing and account management has offered some outlets for creativity but none provide the fulfillment I experience when you hand me a paintbrush or pencil and a blank canvas. 
And it doesn't end at a canvas – I often paint on random surfaces like wine glasses, plates, pots, sheds, rocking chairs…my own face!
#bethecanvas
Living in Burlington, Ontario with my two boys and surrounded by awesome people, I am now embracing this passion by sharing my work (vulnerably) and encouraging others to do the same. 

Join me at an art workshop or market or just grab some paint and defiantly create your own masterpiece!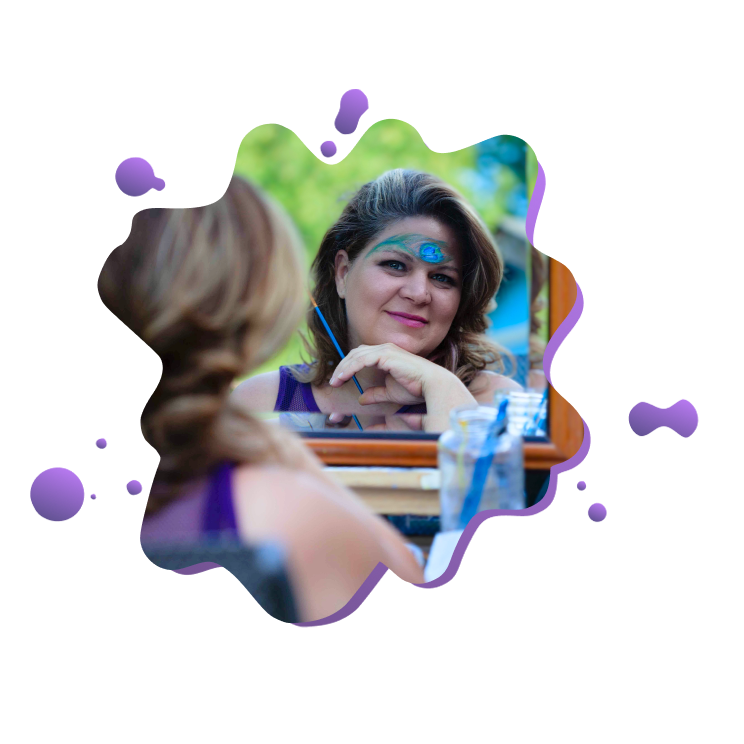 To get started, fill out the form below and i will respond within 1 business day to discuss your project!. ​